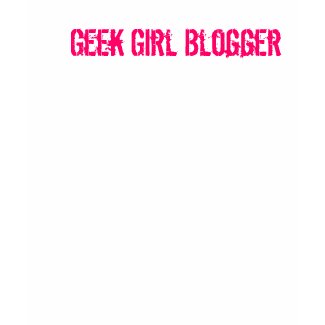 How do you see your fellow bloggers?
As a female blogger (a rather new one at that) I'm still rather familar with blogs, I have so many added to my bookmarks that it's impossible to get through them all in one sitting! About 98% of those blogs are written by females, smart, intelligent, crafty, independent females.
Even though i've never met any of these bloggers I still feel inspired by them, the way they dress, the yummy things they bake, the interesting way in which they lead their lives. They certainly have an effect on me. If it wasn't for other female bloggers I wouldn't have started this blog.
It still sometimes feels a little odd to read a blog article and not comment or at least send an email to that person saying I am reading. It's a bit stalkerish, maybe not as stalkerish as facebook though. (What is the deal with people whom never spoke to me than, actually trying to poke me or friend me?) Does anyone else feel this way?
The big question is how do you feel about your fellow female bloggers? Do you feel like it's a bit of girls taking over the internet given that there is so many female bloggers? Are you at all jealous of your fellow bloggers or do you see them as inspirational, fun people you'd love to meet?